Please Protect Our Earth!
by Anthony Ng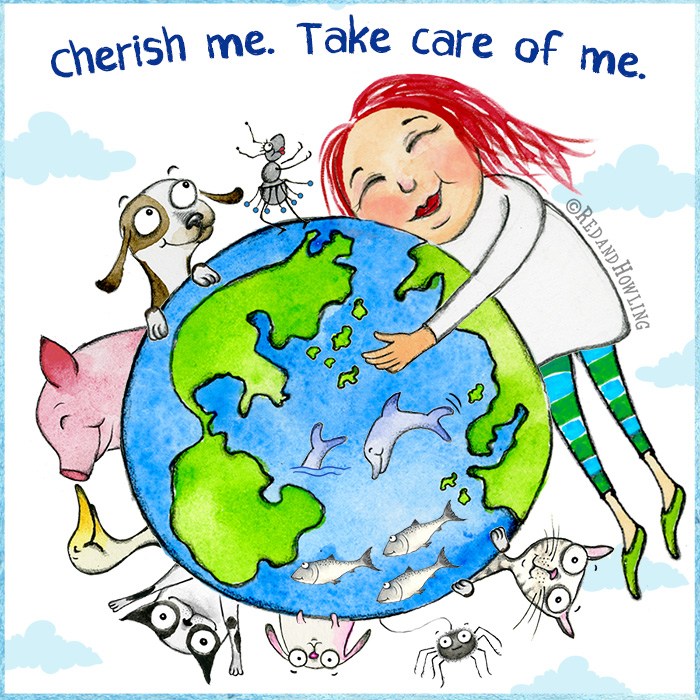 It is everyone's responsibility to protect our planet Earth. It is important to protect the Earth because our planet is precious and is needed for the survival of all living things. The Earth provides all living things with air, food, and water which are the things that we all need to survive. If we do not take care of the Earth and protect it now, the Earth may soon not be able to take care of us. If we do not act now, it might be too late and the damage to the Earth may be irreversible. Protecting and taking care of the Earth requires everyone doing their part. Believe it or not, there are many little things that everyone can do that can have a big impact on protecting the Earth. One thing that people can do is to conserve water which means turning off the water when you are not using it. We can also stop drinking bottled water because we will be reducing tons of plastic waste from the bottles which is harmful to our planet. Another thing that people can do that can have a huge impact on protecting the Earth is by not littering and also by recycling. For example, we can choose not to use disposable plates, utensils, cups, napkins, and plastic bags which can create a lot of litter and waste which end up in our landfills and oceans and are harmful to our planet.
In addition, we can make some small changes to our daily lives which can protect the Earth by reducing global warming which causes climate change. For example, we can limit our individual car usage and instead choose to walk, bike, take public transportation, or carpool to reduce greenhouse gases. Greenhouse gases are the cause of global warming which results in climate change. Global warming has severe consequences for Earth by creating extreme weather patterns such as longer and hotter heat waves, more frequent droughts, more powerful hurricanes, and rising sea levels. All of these consequences of global warming can have devastating effects on people's lives and their homes. For all of these reasons, it is easy to see why protecting the Earth is so important. Everyone needs to remember that it is not only everyone's responsibility to protect the Earth, it is a necessity. We only have once chance to save the Earth. Without the Earth, we cannot survive.
I really enjoyed watching the video, Earth Mirth! by Mr. Jonathan Geffner because he was able to make everyone understand how important it is to protect the Earth. By using puppets in his video, Mr. Geffner shows children and adults in a fun way, that if we all do our part, we can help protect the Earth. I am thankful that Mr. Geffner made this video for all our friends in College Point which was brought to us by the Poppenhusen Institute because it shows how important it is for us all to cooperate to protect Earth since we are all connected. Being connected means that we have to care about protecting every part of the Earth and not just where we live because pollution in one part of the world hurts people in other parts of the world. For example, we should protect other parts of the Earth such as the rainforests in South America because scientists and doctors use the things that grow there to make medicines that can help people all over the world. The main point that Mr. Geffner is making in his video is that we all need to keep the Earth happy, clean, and safe from pollution. We can do this by not littering, by recycling, and by conserving. We can avoid littering by putting garbage where it belongs in garbage cans to keep the Earth, our environment, and where we live clean. We can also protect the Earth by recycling things which will reduce the amount of waste and pollution on our planet. Finally, we can protect the Earth through conservation of our natural resources by turning off the water when we are not using it and turning off the lights to save electricity. I really miss visiting the Poppenhusen Institute because I always enjoy visiting the historic building, looking at the many exhibits there and participating in the many great events that it has throughout the year. I also miss visit visiting MacNeil Park because it is so relaxing there. I hope to be able to visit all my friends at Poppenhusen Institute again soon!